CHECK THIS LINK OUT EVERYONE - BSA Podcast

WELCOME to the 2018-2019 Scouting Year
WE INVITE YOU TO JOIN SCOUTING
JOIN THE SCOUTING ....
ADVENTURE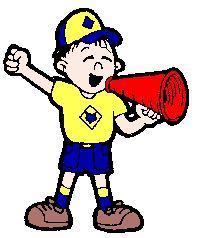 Plattekill Day Sept 17th 10 - 5PM Thomas Felten Community Park


Cub Scout Membership Drive
Oct 25, 2022 6:30PM
Memorial United Methodist Church Rte 44/55 Modena, NY 12548


PACK MEETING: Oct 28, 2022 6:30PM @ Plattekill Elementary School Cafeteria

Welcome to the home of the Plattekill Cub Scouts Pack 95.
The purpose of the Boy Scouts of America is to provide an educational program for boys and young adults to build character, to train in the responsibilities of participating citizenship, and to develop personal fitness
The Pack 95 Mission is -
to keep your boys busy and to have a good time doing it!!!!

What do we do? We do it all.
For example -
On February 27, 2010 - Scouts went to Albany for a Night at the NYS Museum.
On March 26, 2011 - Scouts went to Edison NJ for a Night at the Liberty Science Center.
On March 24, 2012 - Scouts will go to Philadephia, Pa for a Night at the Franklin Institute.
During the Summer, the Pack had a fun fill agenda - We usually have 2-3 events a month for June, July & August.
Last year we started the summer program with a fishing derby, Raingutter Regatta, Cub Family Weekend at Camp TriMount, Cub Scout Olympics and trip to the Scout night at the Renegades Game. July we had Cub Scout & Webelos Resident Camp, the Plattekill Red,White & Blue Celebration, and a half week long Cub Scout Day Camp . The summer ended with a campout in New Paltz with overnight family camping - which was great.
These are some of the events planned for the 2017 -2018 Scouting Year:
Harness Race Museum, Ice Cutter ride this winter, Snow Tubing, Overnight camping at Franklin Institute, Broadway Show, Downhill Derby, Kingston Riverboat ride.
One Friday every month - from Sept to Dec, Mar to May and on Saturdays in Jan & Feb - we have a Pack Meeting to recognize our scouts' achievements, advancements and to recruit new members.
Our Dens and Patrols meet twice a month to help teach the boys the fundamentals of Scouting and get them ready for Boy Scouts. Parents wanting additional information on scouting should go to the link below - Scout Parent.org .
Other activities that we do throughout the year:
SEPTEMBER
- Popcorn Fundraiser / Plattekill Day Fund-Raiser / Membership Rally Round Up/ First Pack Meeting
OCTOBER
- Marvel Universe LIVE! Age of Heroes/ Hudson Highland Nature Museum Scouting Events/ Halloween Party / Pack Meeting/ Popcorn Fundraiser Order due / Tri-Mount Fall Family Day / Halloween w/Town of Plattekill
NOVEMBER
- Scouting for Food/ Pack Meeting
All food donations - Local Food Pantry
DECEMBER
- Bowl-A-Thon, Pack Meeting - Christmas Party, Caroling
JANUARY
- Pack Meeting - Pinewood Derby, RVW/Camp Tri-Mount - Winterfest
FEBRUARY
- BSA Anniversary will be celebrated at the Blue and Gold Dinner and Ceremonies/ Webelos Bridging Over to Boy Scouts
MARCH
- Scout Show, St Patrick's Day Parade in Wallkill, Overnight camping at Edison Museum.
APRIL
- Food drive with all donations going to a local food bank. Outdoor skills workshop at Tri-Mount
MAY
- Pack Meeting - Graduation, and the Town of Plattekill Memorial Day Parade
JUNE
- Plattekill Rod & Gun Club Fishing Derby, A Derby, Parent & Cub Camp TriMount Weekend and Hudson Valley Renegades Game
JULY
- Plattekill Town Celebration in the town park, Webelos & Cub Scout Resident Camp, Cub Scout Day Camp, a hike and campout
AUGUST
- A bus excursion or trip, Horseback riding, Sterling Hills Mine Museum, Committee meeting to plan the scouting year, Pack or Family camping
JOIN US AND OUR SCOUTING FAMILY