Photography is a way to capture and celebrate the Pack 95 events. In this album, We've assembled some of our Packs' photos.
We hope you like what you see!
CLICK ON THE MONTH THAT MONTH' PICTURES
Due to complications and restrictions with Tripod (our web hosts), we are limited in the number of photo albums. I will be revising the setup of this page in the near future.
January, February & Fundraiser are the only ones with a link to a photo album.
Virginia 5/18/17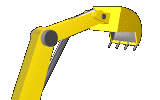 UNDER CONSTRUCTION



Blue & Gold, Arrow of Light & Bridging Over

St Patrick's Day Parade, Scout Show

Pack Graduation and barbecue - Memorial Day Parade

Derby Race, Renegades Scout Night

Town of Plattekill Celebration, Cub Scout Day Camp Ulster

Cub Scout Round Up, Pack Meeting

Spaghetti Dinner, Plattekill Day

Pack Meeting & Scouting for Food

Bowl-A-Thon, Christmas Pack Meeting, & Caroling at Castle Point VA Hospital